Selfie Cover
Aesthetic style cover, which as we can see combines different types of elements, disparate from each other, among which a certain harmony of beauty is achieved. We have a small section to enter the data we consider, such as name and date for example.

Visit the aesthetic covers section to find a wider variety of designs. This cover has been created to be used in notebooks and notebooks of subjects that allow us to use this type of designs.

The title and student data can be modified. You can also edit the image.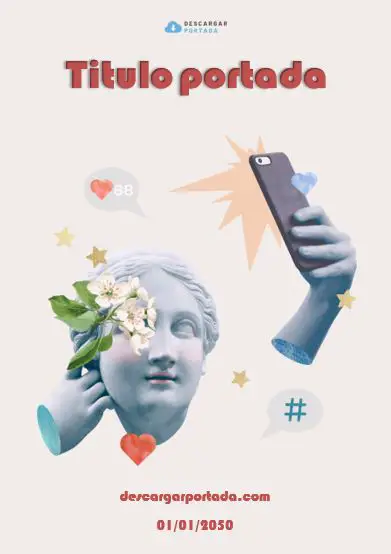 Cover technical specifications
| | |
| --- | --- |
| Name: | Selfie Cover |
| Format: | .docx |
| Customizable: | Partially. |
| Size: | 806,61 Kb |
| Author: | descargarportada.com / background image obtained from freepik.es |
Other covers that might interest you
Tu opinión es muy importante para nosotros 😊💙